Attorney David Sherman Named A New Orleans Icon
A LEADING LAWYER FOCUSED ON COMMUNITY—FROM SAVING A COMMUNITY HOSPITAL TO HELPING CREATE A LEGACY FOR TEAM GLEASON TO BEING A CHAMPION IN BRINGING NATIONAL SPORTING EVENTS TO NEW ORLEANS.
David Sherman, a founding partner at Chehardy Sherman Williams, has been named a New Orleans ICON by New Orleans CityBusiness. This prestigious award celebrates Mr. Sherman's leadership skills and his dedication to the community.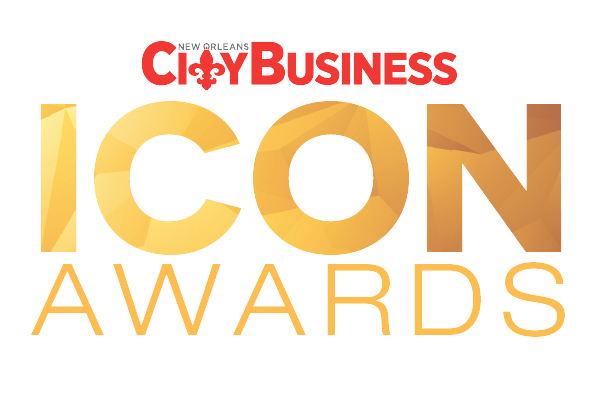 As an expert in healthcare law, Mr. Sherman is a driving force in the Greater New Orleans Metropolitan Area healthcare industry. Serving as General Counsel for East Jefferson General Hospital (EJGH) since 2004, Mr. Sherman was instrumental in helping save the important community hospital. Following more than a year of negotiations with HCA to purchase the hospital in 2018, he was told the deal was off. But by using his ability to negotiate and regain trust, he brought LCMC Healthcare back to the table and closed the deal in the midst of a pandemic. "It was a real roller coaster," said Gerald Parton, EJGH CEO at the time of the acquisition. "But Dave's ability to finesse, negotiate, and understand the complexity of such an intricate deal, made all the difference. In the end, it was the best of outcomes. He was truly a partner with us at the table."
Aside from his successful law practice, Mr. Sherman is a champion of our community and those supporting the greater good. He has demonstrated this extraordinary commitment through his philanthropic work, including donating hundreds of thousands of dollars of free legal work to local non-profits, including Audubon Nature Institute, Zulu Community Foundation, University of New Orleans Foundation, Children's House Montessori School, Metairie Park Country Day School, Kenner Discovery Health Sciences Academy, Lafreniere Park Foundation, Jefferson Parish Library Foundation, Gleason Initiative Foundation, and Greater New Orleans Sports Foundation.
Shortly after Steve Gleason was diagnosed with ALS, Mr. Sherman worked with the family to set up the Team Gleason Foundation. He remains an Executive Committee Member of the Foundation and a trusted legal advisor to Steve and his family. "Steve knew from the beginning what he wanted to do – but we had no idea how to do it," recalled Paul Varisco, Michel's father and Steve's father-in-law, executive director for Team Gleason. "Dave Sherman was with us every step of the way, helping us dot every 'i' and cross every 't' so that our foundation was set up for success…Being able to lean into Dave's experience was comforting for all of us."
Chehardy Sherman Williams, founded in the Greater New Orleans area, has been a leading law firm serving Southeastern Louisiana since 1989.
We put decades of legal practice to work for our clients and provide more personalized services to achieve their desired results. From businesses and individuals across more than ten practice areas, we can provide more experience and more representation.
We can help resolve a wide range of complex legal issues in all courts, including parish, state, and federal branches. Our attorneys have represented cases across Louisiana and the country. Armed with a profound and comprehensive knowledge of the legal system, we are devoted to protecting your legal rights while upholding the highest standards of the justice system.
We are consistently recognized as leaders in the industry, earning local and national accolades for results, service, and commitment.