Attorney Matthew Sherman Appointed To City Park Improvement Association Board Of Commissioners
Matthew Sherman, a partner at Chehardy, Sherman, Williams, Recile & Hayes, has been selected to serve as a commissioner of the City Park Improvement Association (CPIA) for a term of three years.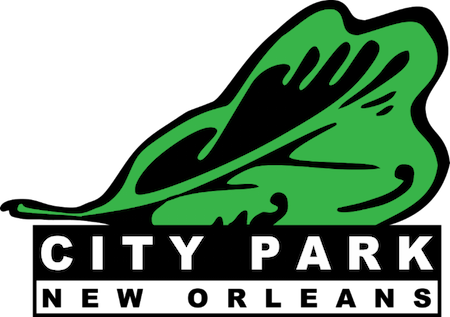 The purpose of the CPIA is to preserve and improve City Park spaces for recreational, educational, cultural, and beautification purposes. It's annual fundraiser, Lark in the Park, has raised millions of dollars to support City Park capital improvements, general maintenance, and beautification within New Orleans City Park since 1982. Mr. Sherman and his wife Emily co-chaired the 39th annual Lark in the Park in March 2022.
"As a New Orleans native, City Park is important to me," said Sherman. "I have fond memories of visiting City Park as a child and now, my wife and I enjoy watching our sons share the same experiences. Being a part of the board of commissioners brings it full circle for me." Mr. Sherman has also served as a Member of Friends of City Park and the development chair for Friends of City Park.
Mr. Sherman's other community involvement includes director for the Greater New Orleans Sports Foundation, chairman for Foundation Preparatory Charter School, member of the East Jefferson General Hospital Foundation's Annual Golf Classic committee, member of the Metairie Park Country Day Alumni Board, Member of the Audubon Institute's Scales and Ales Host Committee, Second Vice-President of the Lake Vista Property Owners Association, and Treasurer of the Lake Vista Crime Prevention District.
Professionally, Mr. Sherman was inducted into the New Orleans CityBusiness "Hall of Fame" at the young age of 35 as a result of being named a CityBusiness "Leader in Law" in 2017, 2018, and 2019. He has also been recognized by New Orleans Magazine as a "Top Lawyer" in Commercial Litigation (2016), Products Liability Law (2015), and Appellate Practice (2017 and 2018).
Chehardy Sherman Williams, founded in the Greater New Orleans area, has been a leading law firm serving Southeastern Louisiana since 1989.
We put decades of legal practice to work for our clients and provide more personalized services to achieve their desired results. From businesses and individuals across more than ten practice areas, we can provide more experience and more representation.
We can help resolve a wide range of complex legal issues in all courts, including parish, state, and federal branches. Our attorneys have represented cases across Louisiana and the country. Armed with a profound and comprehensive knowledge of the legal system, we are devoted to protecting your legal rights while upholding the highest standards of the justice system.
We are consistently recognized as leaders in the industry, earning local and national accolades for results, service, and commitment.