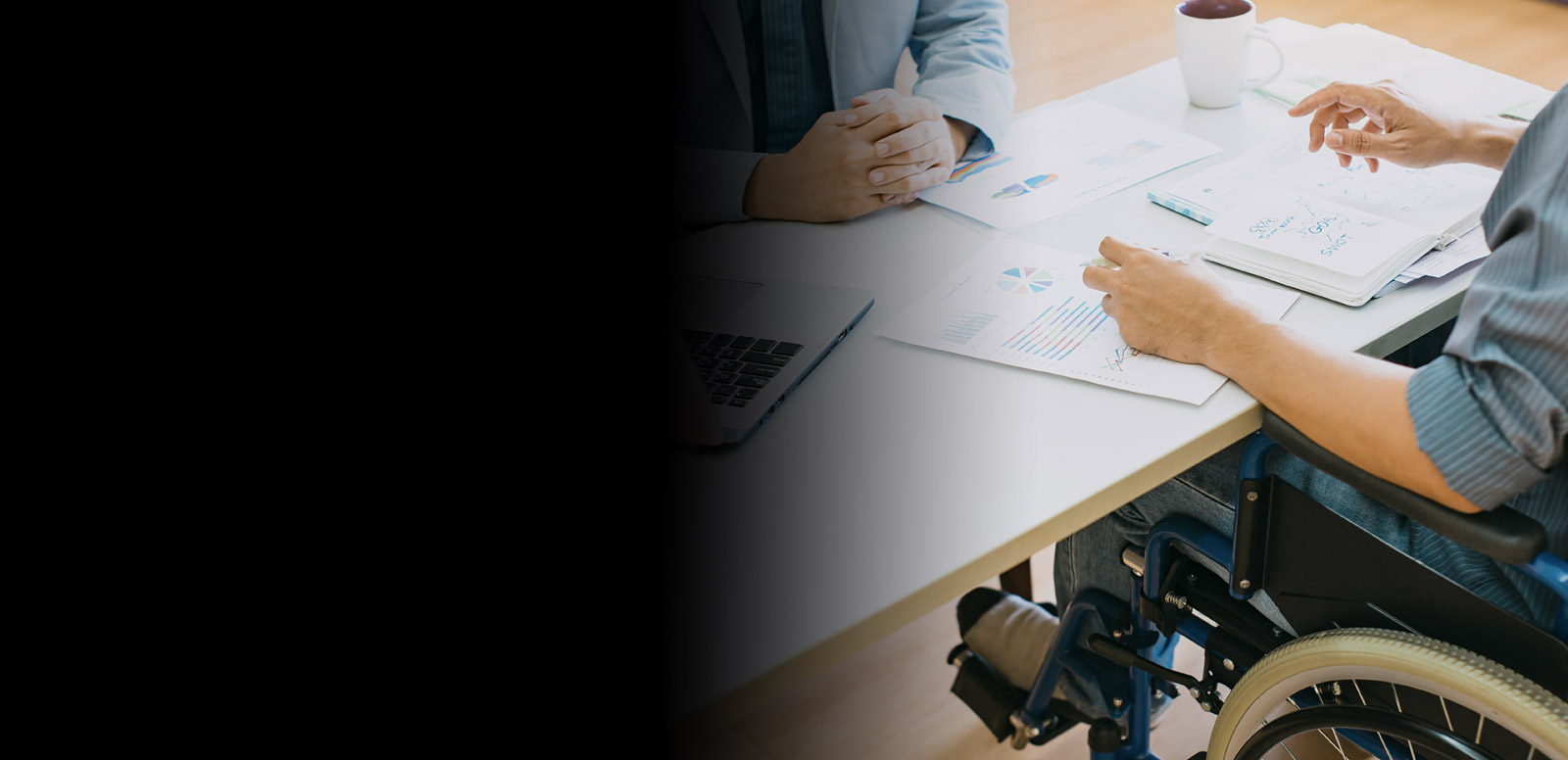 more RESULTS
Providing advocacy
every step of the way
When someone gets injured in a serious accident by no fault of their own, or a family member loses a loved one due to negligence by another person, our personal injury lawyers are here to protect your rights.
Personal Injury Law in New Orleans, Louisiana
Your Personal Injury Attorneys in Louisiana
We understand the emotional and financial toll an injury or death can cause a family. Our compassionate team of attorneys is here to listen and understand your case so we can aggressively pursue legal action on your behalf. We will handle every aspect of your case from start to finish so you can focus on recovery. Our goal is to protect your rights and get you the compensation you deserve.
What Types of Events Are Covered in Personal Injury Cases?
From physical ailments to mental distress, personal injuries occur when someone is harmed by another person or an entity. Generally, these cases are fueled by claims of negligence rather than actual malicious intent. Regardless, many personal injury victims face damage to their person and well-being due to the carelessness of others, and thus, require full and complete justice for their hardships.
Some common examples of incidents that can cause a personal injury case include:
Car and truck accidents: Millions of roadway accidents occur each year throughout the United States, often leaving those involved with serious injuries. If the accident is proven to be caused by negligence — whether by speeding, reckless vehicle operation, or drunk driving — victims are eligible for a personal injury claim.
Dog bites: Dog owners have a responsibility to watch, care for, and contain their pets. When the owner fails to uphold these obligations, loose dogs in the neighborhood can lead to devastating animal attacks, jeopardizing the safety of others. In these personal injury cases, the injured party maintains the right to recover compensation for their damages so long that the dog is an established pet.
Medical malpractice: When a hospital, doctor, or other healthcare professional causes injury to a patient by a negligent act or omission, the victim has grounds to sue for medical malpractice. Such negligence often occurs due to a deviation from the facility's standard of care, causing errors in health management, diagnosis, treatment, and aftercare.
Premises liability: Whether in a residential setting or a commercial building, property owners are required by law to provide safe conditions to guests or notify them of any unsafe conditions. When something defective or unsafe on someone else's property directly causes injury, the property owner is subject to premises liability.
Product liability: When a manufacturer or seller places a defective product into the hands of the consumer — and that product results in injury — a product liability case ensues. Product liability lawsuits often concern claims of design/manufacturing defects, failure to warn, and breaches of warranty.
Workplace accidents: On-the-job injuries occur every seven seconds in the United States and encompass anything from slips and falls to traumatic brain injuries from fires and explosions. As a subsection of premises liability, workplace accident law grants victims access to workers' comp benefits in addition to compensation for pain and suffering.
Wrongful death: If a wrongful act of someone results in the death of another human being, wrongful death occurs. Wrongful death cases can never replace the loss of life, but those who were dependent on the deceased are often afforded financial considerations in the wake of one of these tragedies.
How Do I Know If I Have a Personal Injury Case?
In order to have a sound personal injury claim, you must have been harmed by someone else who violated a duty of care that they owed you. In addition, most types of personal injury cases also place the responsibility of determining negligence on the injured party.
If you are able to prove with evidence that you were harmed by someone's negligent actions or inactions, then you have the foundation for a personal injury case. More often than not, your medical bills will serve as primary evidence, although expert witnesses, accident reports, and financial documents can also aid your claim.
What to Do After Being Injured in an Accident
After being injured in an accident, the first thing you should prioritize is medical care. Even if your injuries are not immediately apparent, they may become visible later on, and having medical records documented shortly after the accident can help prove your suffering.
If your situation allows, be sure to also preserve the accident scene as much as you can before leaving it. Taking photos of the setting, making notes of witnesses, and documenting your timeline of events create more opportunities for situational proof that add value to your personal injury lawsuit.
Contact a personal injury attorney
Whether you're filing a claim for an automobile accident or a loved one's wrongful death in Louisiana, you need the aggressive approach of our experienced personal injury attorneys on your side. When you consult with a Chehardy Sherman Williams personal injury attorney in Louisiana, we'll help ensure your rights are upheld.
With our legal expertise, we'll predict the value of your case and help you meet all the law's requirements and deadlines so that you can recover the full compensation you deserve. From the initial investigation to the courtroom, our personal injury services extend to:
Explaining your rights
Offering legal advice
Assessing your damages
Collecting as much evidence as possible to aid your case
Making demands and negotiations with insurance companies on your behalf
Preparing you for court when necessary
Personal Injury Law Group FAQ
What are the most common personal injuries?
Some of the most common personal injuries in the United States that can be recovered with the help of a Louisiana attorney include:
Automobile accident injuries
Slip and fall accidents
Medical malpractice
Product liability
Wrongful death
Is pain and suffering the same as a personal injury?
Yes, the legal term "pain and suffering" encompasses the physical pain and emotional distress someone endures after a personal injury. In cases of serious injury, pain and suffering can serve as a substantial portion of the claimant's compensable losses.
What is the time limit to file a personal injury case in Louisiana?
According to Louisiana's statute of limitations in Civil Code Article 3492, personal injury victims have a maximum of one year from the day of injury to file a personal injury claim or pursue a lawsuit. If the injuries and/or their full extent are not diagnosed until later, Louisiana's one-year statute begins the day the injuries are discovered. For wrongful death cases, the one-year filing deadline doesn't begin until the day of the victim's death, which may come after the day of the accident.
Chehardy Sherman Williams Is Your Personal Injury Law Group
Chehardy Sherman Williams has secured hundreds of millions of dollars for our clients, and we are ready to make a compelling case for compensation on your or your family's behalf. Our personal injury law firm has been representing personal injury and wrongful death clients for more than 30 years, and some of our attorneys have been practicing law for much longer.
If you've been injured by someone else's wrongdoing, speak with our personal injury law team to get the results you deserve today.
FIRM NEWS UPDATES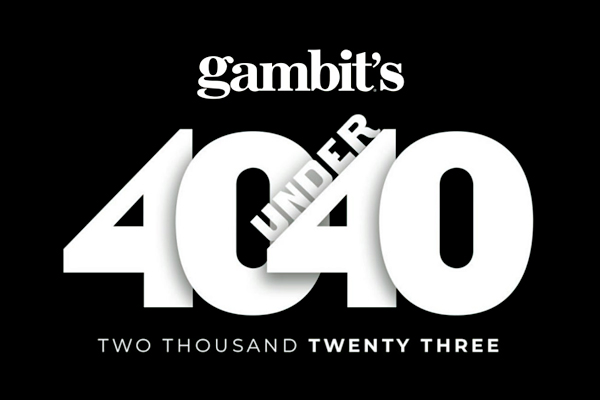 Attorney Adam Stumpf Named to Gambit Weekly's 2023 "40 Under 40" list.
Chehardy Sherman Wiliams attorney Adam Stumpf was named to Gambit Weekly's "40 Under 40" 2023 list.
"THEY SHOWED MORE SUPPORT AND COMPASSION
THAN WE COULD'VE EVER IMAGINED."
COMMITTED.
More Responsive