A Deal Is A Deal: One Hundred Million Dollar Verdict Was a Long Time Coming.
A New Orleans jury has rendered a verdict in favor of Huntsman Corporation worth more than $125,000,000 in a long-running court battle against Praxair/Linde. After a three-week trial, the 12-person jury took less than three hours to render its unanimous verdict. Huntsman filed the lawsuit after Praxair spent the last decade intermittently breaching an industrial supply contract by failing to provide agreed-upon quantities of hydrogen and carbon monoxide to one of Huntsman's manufacturing plants. Praxair defended against these allegations by arguing that routine planned maintenance, unexpected force majeure events ("Acts of God"), and provisions in the contract excused their performance. Praxair also claimed that Huntsman suffered no damages because Huntsman met all of its sales obligations to customers during the relevant time period and could not identify a single sale they missed because of Praxair's alleged breach.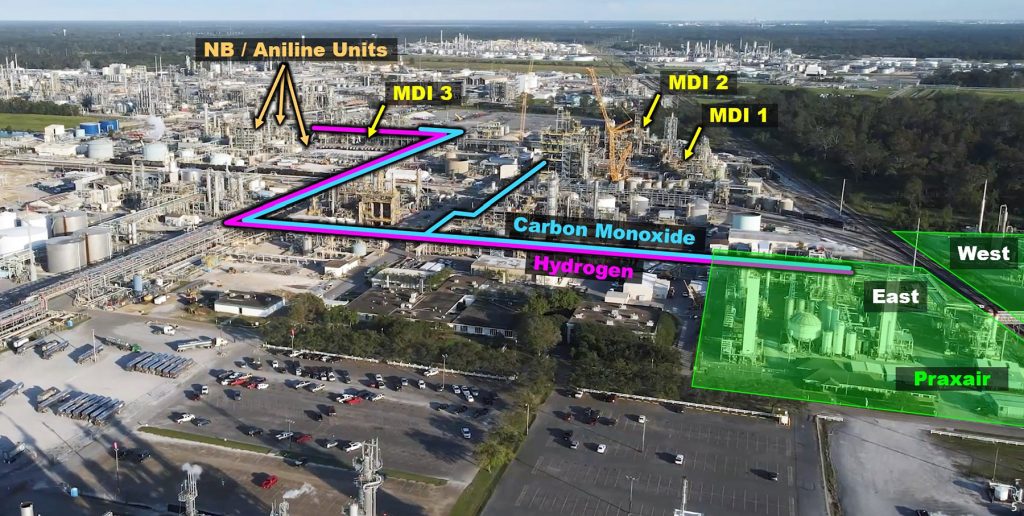 Fighting Fire with Fire
Although Huntsman is an international chemical company, Praxair is more than five times larger and has significantly more resources and capital than Huntsman. Praxair attempted to use its disparate resources to smother Huntsman and leverage them into capitulation. However, Huntsman was undeterred. Five years into the litigation and only a few months before trial, Huntsman retained James Williams and "The Trial Team" special litigation section at New Orleans-based Chehardy Sherman Williams law firm. "The Trial Team" was implanted alongside Huntsman's institutional counsel, Vinson & Elkins, once it became apparent that a high-stakes jury trial was likely. James Williams and his team had just completed a three-month-long, multi-billion-dollar jury trial in Los Angeles, CA, before they quickly turned their attention to preparation for this case. One lawyer remarked, "We were very skeptical that James and his team could digest the enormous amount of tedious and technical information necessary to present this case to a jury. We were wrong! As we watched James pick the jury, it felt like his team had been with us from the beginning."

How much is the case worth?
Huntsman stated in their original lawsuit that Praxair's breaches cost them more than $100,000,000. However, Huntsman hired a damages expert who used a conservative approach and could only calculate $46,000,000 in losses. This is where "The Trial Team" went to work. James Williams and his team convinced the jury that the expert's conservative approach yielded a damages figure that was "closer to the floor" but that the jury had the information in the record to calculate a more accurate damages amount.

James Williams delivered closing arguments for Huntsman, declaring, "A deal is a deal. And Praxair did not honor the deal." After the jury returned their verdict, he commented: "I am happy and relieved to see the client vindicated after such a long, hard road. This contract started in 2004, so justice was an awfully long time coming. I could not be prouder of the attorneys and paralegals who make up The Trial Team – Special Litigation Division of Chehardy Sherman Williams law firm; as well as Vinson & Elkins law firm in Houston, Texas; and Simon Peragine Smith and Redfearn law firm in New Orleans. They fought tirelessly for Huntsman to get the verdict they deserved and did it with the integrity, professionalism, perseverance, and ingenuity needed to take on and defeat an irresponsible but better-funded defendant." Williams also thanked the 12 members of the jury and the entire Division "N" of the Civil District Court for their time and commitment to justice in the courtroom.
Chehardy Sherman Williams, founded in the Greater New Orleans area, has been a leading law firm serving Southeastern Louisiana since 1989.
We put decades of legal practice to work for our clients and provide more personalized services to achieve their desired results. From businesses and individuals across more than ten practice areas, we can provide more experience and more representation.
We can help resolve a wide range of complex legal issues in all courts, including parish, state, and federal branches. Our attorneys have represented cases across Louisiana and the country. Armed with a profound and comprehensive knowledge of the legal system, we are devoted to protecting your legal rights while upholding the highest standards of the justice system.
We are consistently recognized as leaders in the industry, earning local and national accolades for results, service, and commitment.